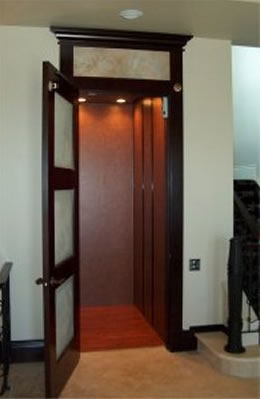 Residential elevators have become the symbol of affluence for home owners, and for home owners looking for an extra "wow" effect, why not go the extra step and purchase a custom elevator? Custom elevators give home owners many advantages over that of a regular home elevator.
You can design your elevator to accommodate the design of your home or tweak the design to what you desire. A normal home elevator adds strain as well as limited design choices to your home's overall decor.
Custom elevators lose none of the safety values nor do they increase any chance for the elevator to defectively operate. The architecture of the elevator remains virtually untouched as most custom elevators are installed like any standard residential elevator, but the final after effect provides home owners with an added polish.